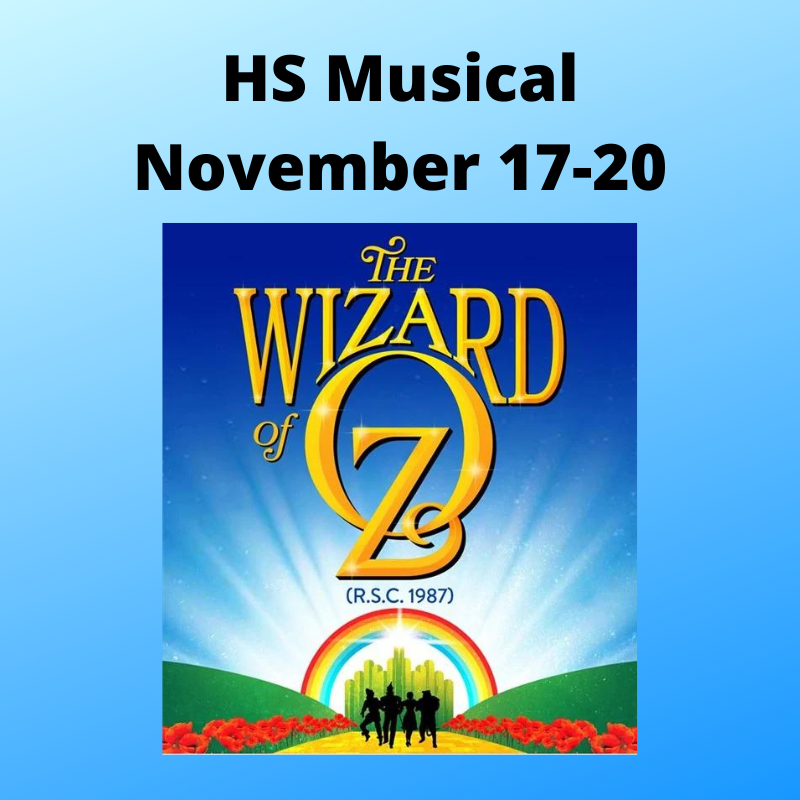 Directing Team
Mr. Alexander Looney, Co-Director

Mrs. Christa Wolf, Co-Director

Mrs. Jenny Bauer, Co-Costumer/Make-Up

Mrs. Mallory Rearick, Co-Costumer/Make-Up
Show Information
Follow the yellow brick road in this delightful stage adaptation of L. Frank Baum's beloved tale, featuring the iconic musical score from the MGM film. The timeless tale, in which young Dorothy Gale travels from Kansas over the rainbow to the magical Land of Oz, continues to thrill audiences worldwide.
Auditions
Day 1: Wednesday, August 31 - 3:00pm-5:00pm - Choir Room

Day 2: Thursday, September 1 - 3:00pm-5:00pm - Choir Room

Students sign up for Day 1 OR Day 2 to audition. Group choreography auditions from 3:00pm-3:45pm with individual vocal auditions immediately following. No preparation needed for choreography.

Friday, September 2 - Cast List Posted (2:40pm, Outside Auditorium)
Musical Dinner Gala
Saturday, November 19 - 5:30pm - Hiland Cafeteria
Tickets - $30 (includes a ticket to the production on Saturday, November 19 at 7:00pm)

An elegant evening with a full course dinner, live music, cast meet/greet, and more!

The cafeteria will be transformed into the Land of Oz by Molli Money!
Exciting Elements
7th and 8th Grade Choir students will have the opportunity to sign up to be in the chorus!

4th, 5th, and 6th grade students will have the opportunity to be munchkins in the production!

We will be featuring a mystery district staff member as the Wizard - who could it be?

Toto will be played by a dog in the community
The Plot, Like Gravy, Thickens
High School Spring Play
Directing Team
TBD, Director

Mr. Alexander Looney, Assistant Director

Mrs. Jenny Bauer, Co-Costumer/Make-Up

Mrs. Mallory Rearick, Co-Costumer/Make-Up
Show Information
Gathered on a stormy evening at Worthington Manor to celebrate Edward's fiftieth birthday are his attractive wife, her playboy brother, Edward's befuddled older sister, his ex-wife and his daughter, a college student. Also present are his shady lawyer and his uptight business manager with his giddy wife and southern secretary, as well as the butler, the housekeeper, the maid and the cook. Each has a motive that is barely established when the lights go out! Seconds later, they come back on to reveal that someone has been murdered. The police detective investigates and eventually allows the audience to question the suspects before the killer's identity is revealed in a surprising climax.
Auditions and Cast List
Week of January 30, 2023

Specific details forthcoming

No preparation needed for auditions

Cast List will be posted on Friday, February 3 at 2:40pm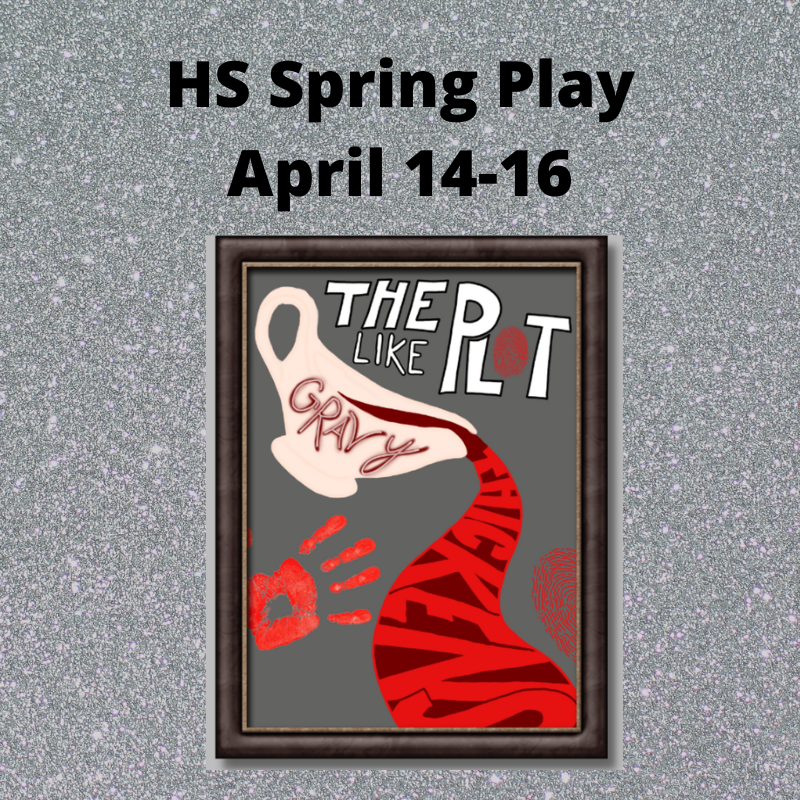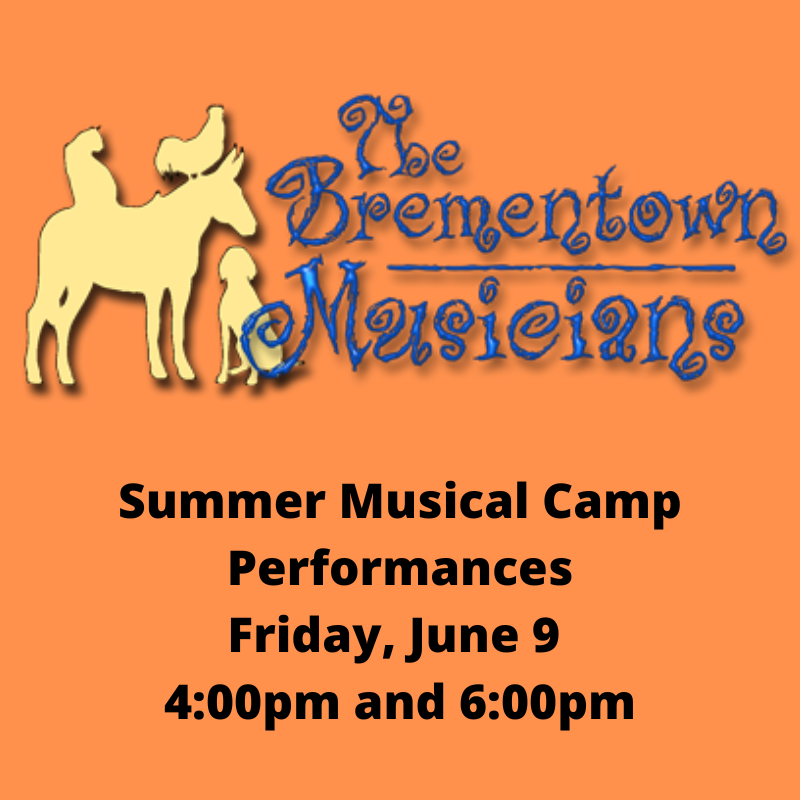 Please consider donating to help support the Hiland Theatre Department. Visit https://hiland.seatyourself.biz/ and click on the donations tab.
To purchase and send gifts directly to cast members, check back for more details.
Thank you for your generosity and for supporting the students.